In the past sevral years churches have become a target of opportunity for criminals. We can help keep your church and congregation safe.
Our security team are experienced professionals most with military and law enforcement backgrounds that understand how to accomplish your mission. Contact us for more information.
Have a special event and need professional security? Let us know. We can help.
Let our staff of professional security offices protect your event.  Contact us for more information.
Do you need help or advice about security? We can help. Contact us to schedule a time for a consultation. Consulting fee is $200.00 per hour.
The security industry has become more computer driven. If you are a security officer and need help updating or registering with Texas Online Private Security (TOPS). We charge $50 an hour for data entry.
We are affilated with Price's Cowtown Training Academy (PCTA), a Texas liencsed firearms and security training adacemy.
Starting a new career in security? PCTA can provide you with the proper training to enter the growing security industry here in Texas.
Are you new to firearms? Would you like to obtain the training to apply for your Texas Liencse To Carry? PCTA can help. Visit our affilate website PCTA- Firearms.
Jan Price CEO of Texas Associated Private Security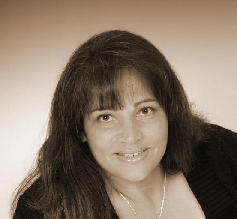 Jan Price is the CEO of Texas Associated Private Security (TAPS), a licemsed Texas security and invesigations company. She is also the owner and instructor of Price's Cowtown Training Academy (PCTA). She has over 20 years of experience working in law enforcement and private security. During her law enforcement career she spent time working undercover with the narcotics units.
Jan is currently a TECLOSE Law Enforcement Firearms Instructor and Texas Concealed Handgun Instructor. She is a current NRA Firearms Instructor and Texas Parks and Wildlife Hunter's Education Instructor. She is also an experienced Defensive Tactics Instructor, Handcuffing, OC Spray and Baton Instructor for law enforcement and security officers.
PCTA is a recognized training school for Texas Commissioned Security Officers. Her ability to communicate and share her knowledge, experience and with her students has put her in-demand as a firearms instructor in Texas.